The Best Way to Develop Resident Buyer Personas
Get to know your target audience by asking your residents these 15 questions.
The first step in creating good resident buyer personas is to conduct interviews to find out more about them. Start by interviewing current or previous residents.
But what questions should you ask in the interview? Don't worry, we've got you covered.
Fill out the form to download a FREE list of the 15 questions we recommend you ask.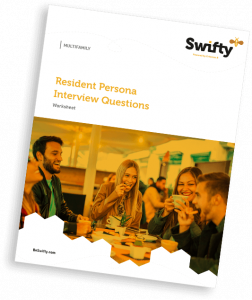 Give Us a Buzz
Got a question? Want to learn more about our pricing? Just want to chat and tell us about your day? We're all ears!